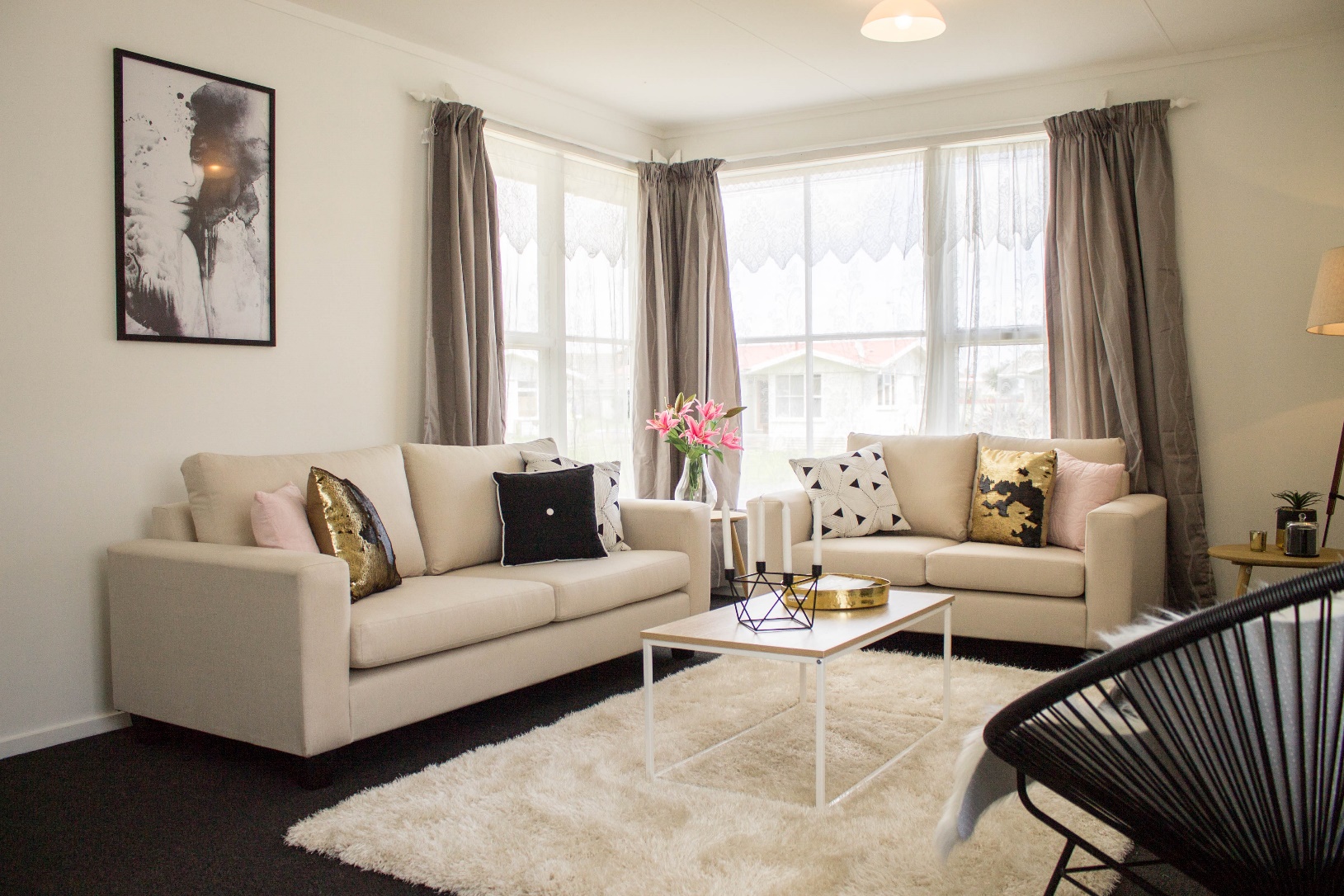 Home staging is a crucial part of the overall home buying and selling process – and most professionals in the housing industry would agree.
Home staging is the process of professionally furnishing and decorating your home to accentuate the positive features of your residence. It's a useful way to give your homes an edge in the market and attract more prospective buyers as it puts into perspective the overall value of a home and the potential your space holds.
Home staging can be applied to homes that are furnished or vacant, but is especially crucial in a vacant home. Today, we discuss why staging vacant homes is important and why hiring a professional home stager to stage your vacant home is worth the investment if you are trying to sell.
It makes your home stand out
In a competitive market, making your home stand out should be a priority. If your home is vacant, it relies on the floor, walls and ceilings solely to make it unique and memorable in the eyes of buyers – which isn't a lot. The way buyers look at homes has changed drastically with smartphone cameras and social media giving them the ability to document everything they see. It's important to make a good impression on the way people see your home in images and online. This is so much harder to do when you can only document a blank space, as every other home will look the same. Staging a vacant home gives each room purpose, therefore buyers have context and can have lasting memories of the images they see of your home.
It helps potential buyers to see themselves living in the space
Buyers need to imagine themselves and their family living in the house, and it's harder to do that when they're in an empty home. As a home seller, you want to make the space inviting for potential buyers and make them feel at home. This is where they can begin to visualise themselves living in your space – they can see how it would look and feel like. The key to generating interest in your home is engaging with a would-be buyer's emotions and creating associations which will ultimately make the decision-making process for them much easier.
For example, transforming an empty room into an exciting kid's room for the homebuyers' children creates that personal connection with the possible homebuyers, making your home extra appealing and easier to sell.
It showcases the home's overall potential
Home buying is one of the biggest investments a person can make in his/her lifetime, so it's expected that homebuyers will be extra careful and particular with their selection. This is the exact reason why staging is important for vacant homes. It is a conducive way for them to gain more reasons to purchase your home. Displaying all the possibilities of the space can escalate the interest and desire of homebuyers so they fall in love with your home.
Selling your home?
A majority of home buyers form an opinion about a home within the first 7 to 10 seconds of arriving. Staging can increase your property's market value and sell your homes in a much shorter span of time compared when it is vacant. Taking the extra effort to have your homes professionally staged can make all the difference in how a buyer values your home.
Increase your chances in selling your home by making your home stand out from the crowd! If you're looking for the best home staging Wellington provides, HomeStaged can makeover your homes to your specific requirements without breaking the bank. Our designers are experts in the field and can increase the value of your property and maximise return on investment. Call us to discuss the most suitable home staging strategy for you and get a free quote.