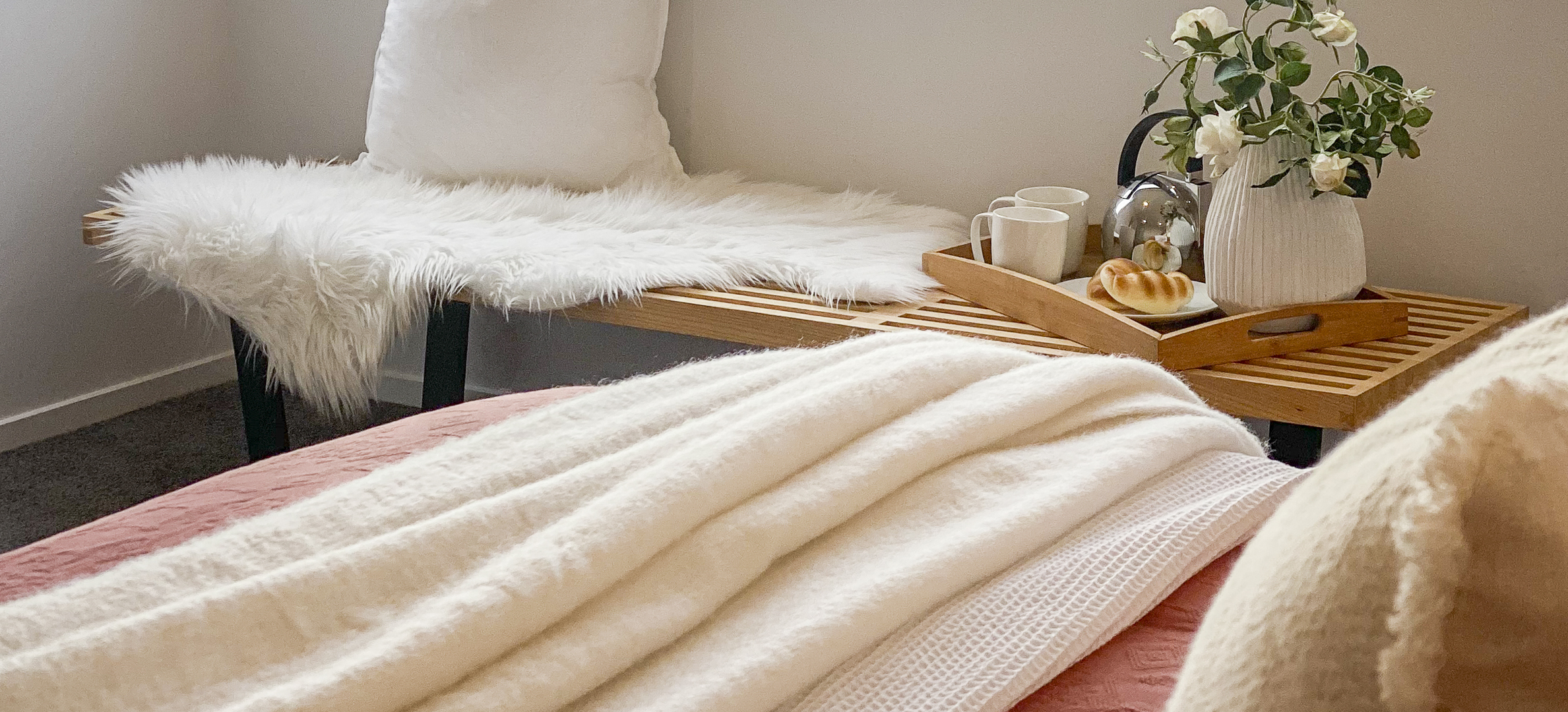 Five Themes to Consider when Decorating Your Master Bedroom
Everyone knows that the bedroom is so much more than just a room to get beauty sleep—it's a representation of your soul and style, and it's important to create the atmosphere you want! Here are a few of the most popular bedroom design themes to consider when decorating your room.
For indulgent relaxation, a romantically styled bedroom is the perfect complement to any household. When staging your master bedroom in a romantic setting, focus on incorporating warm tones and soft textures, and harmonise them with hues of soft pink and pastels. This will bring warmth into the room and inspire a feeling of cosiness. Finally, balance your design by incorporating clean lines to modernise and contrast the soft hues and flowing fabrics. And voilà! Your perfect romantic staging is complete.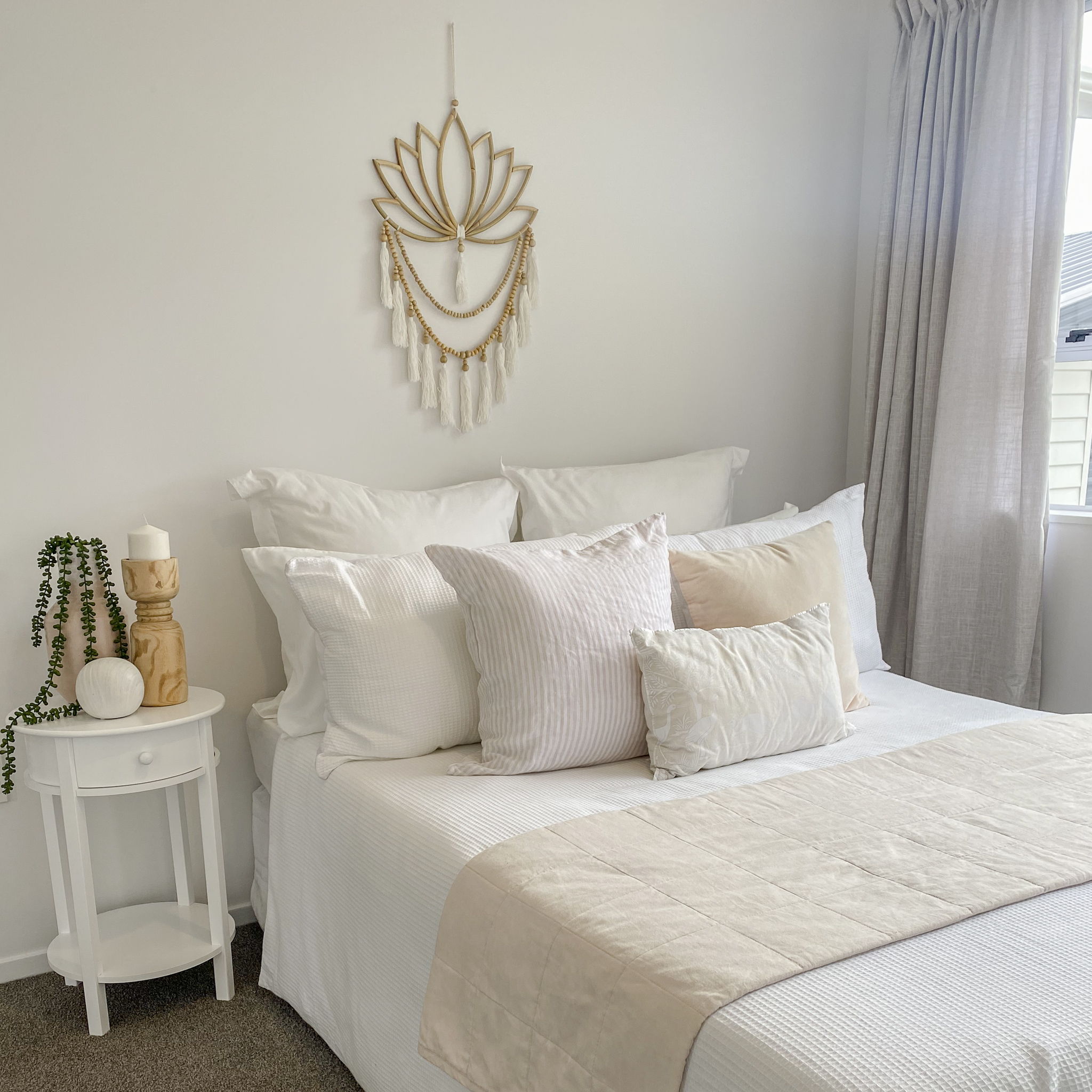 There's something about a rustic bedroom that brings contentment and peace to the soul. Rustic styles draw their inspiration from the natural world, incorporating nature, and organic materials like wood and stone, in order to create an earthy space that feels warm and inviting. Rustic bedroom designs are flexible and can be simplistic or high-end depending on your preferences. The above bedroom uses muted, earthy tones to bring softness to the room. Contrasting this, the varied textures, vintage décor, and the pop of colour from the plants add that extra element of richness and warmth.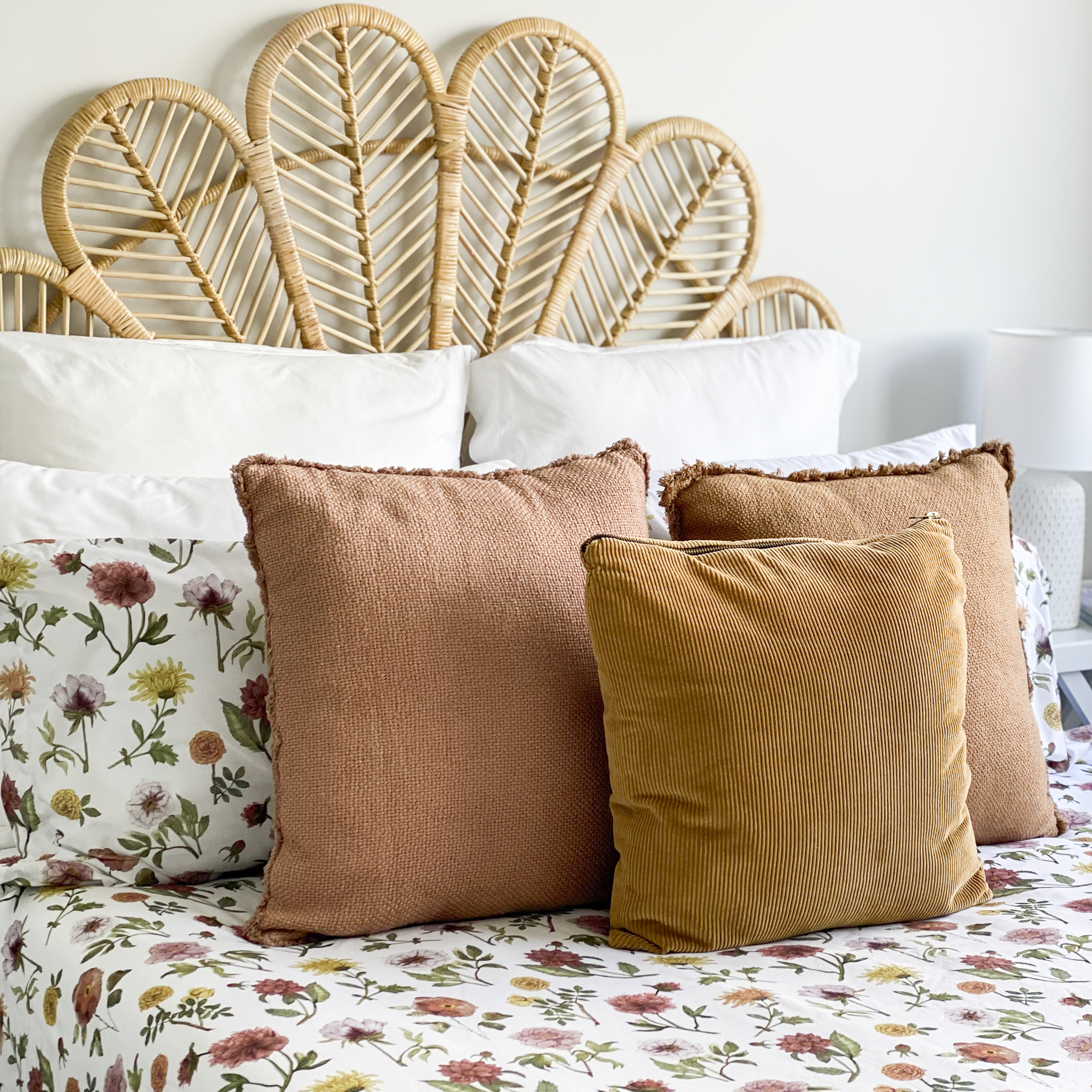 The best room layout for a modernist approach is one that has large windows to let in the natural light, making it feel open and spacious. You can create your perfect modern bedroom by incorporating clean, straight lines, neutral colours, and a minimalistic approach to decorating. Choose neutral tones such as monochromes rather than bold colours, and instead of using soft round edges and circles, use crisp, straight angles and lines for your room design. Using minimal but intentional décor is also a key aspect of this theme. A modern bedroom inspires a feeling of peace and tranquillity by decluttering the soul and refreshing the mind.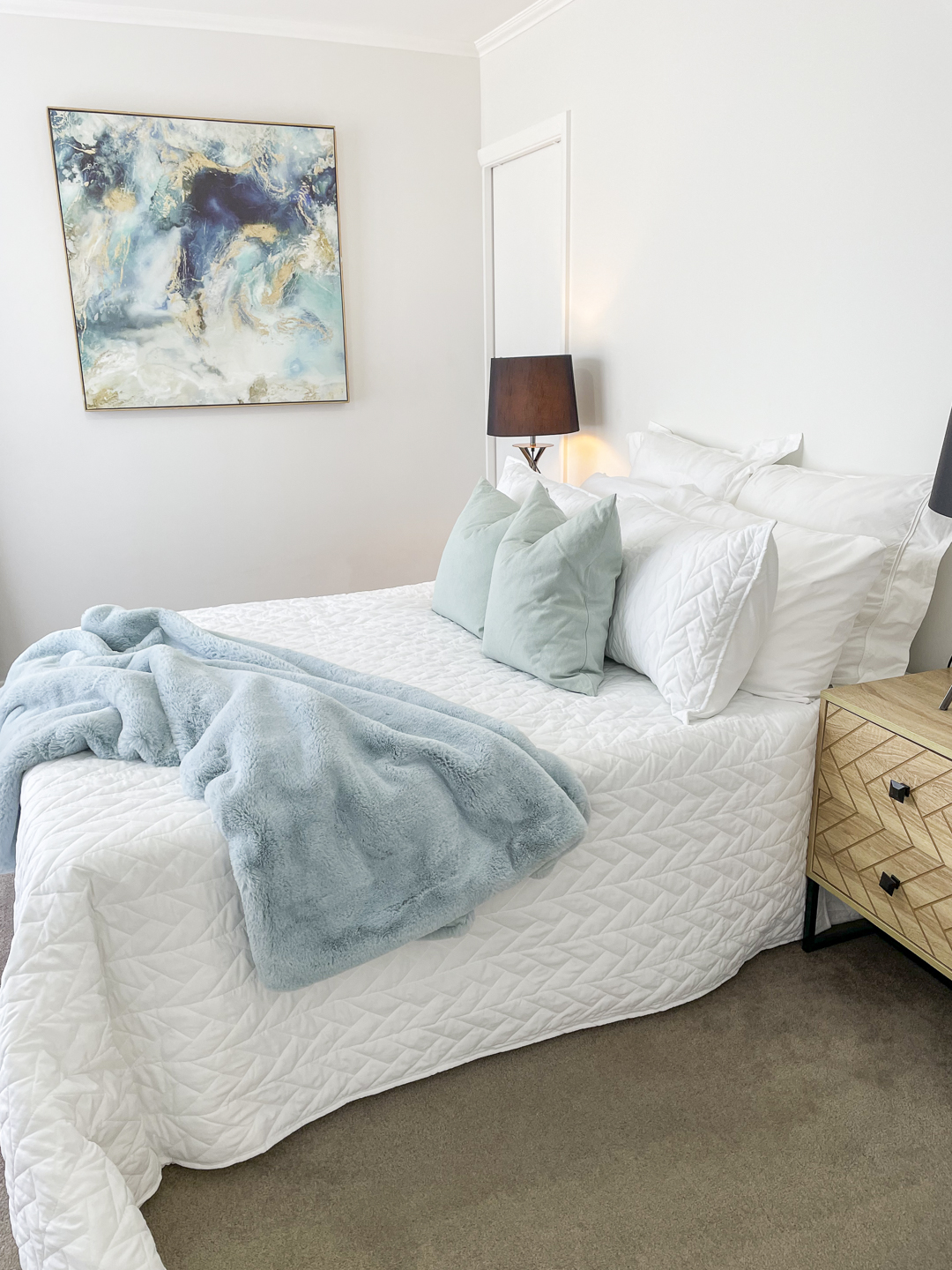 Popularised as the epitome of chic in the 1920's, Art Deco interior design inspires luxury and elegance. This sleek theme is the perfect throwback style for anyone whose taste veers towards the more ornate. This style incorporates opulent furs, fabrics, and décor with glamorous lighting and bold patterns. Other elements of this lush style include mirrored nightstands, and bedframes that feature striking tufted headboards.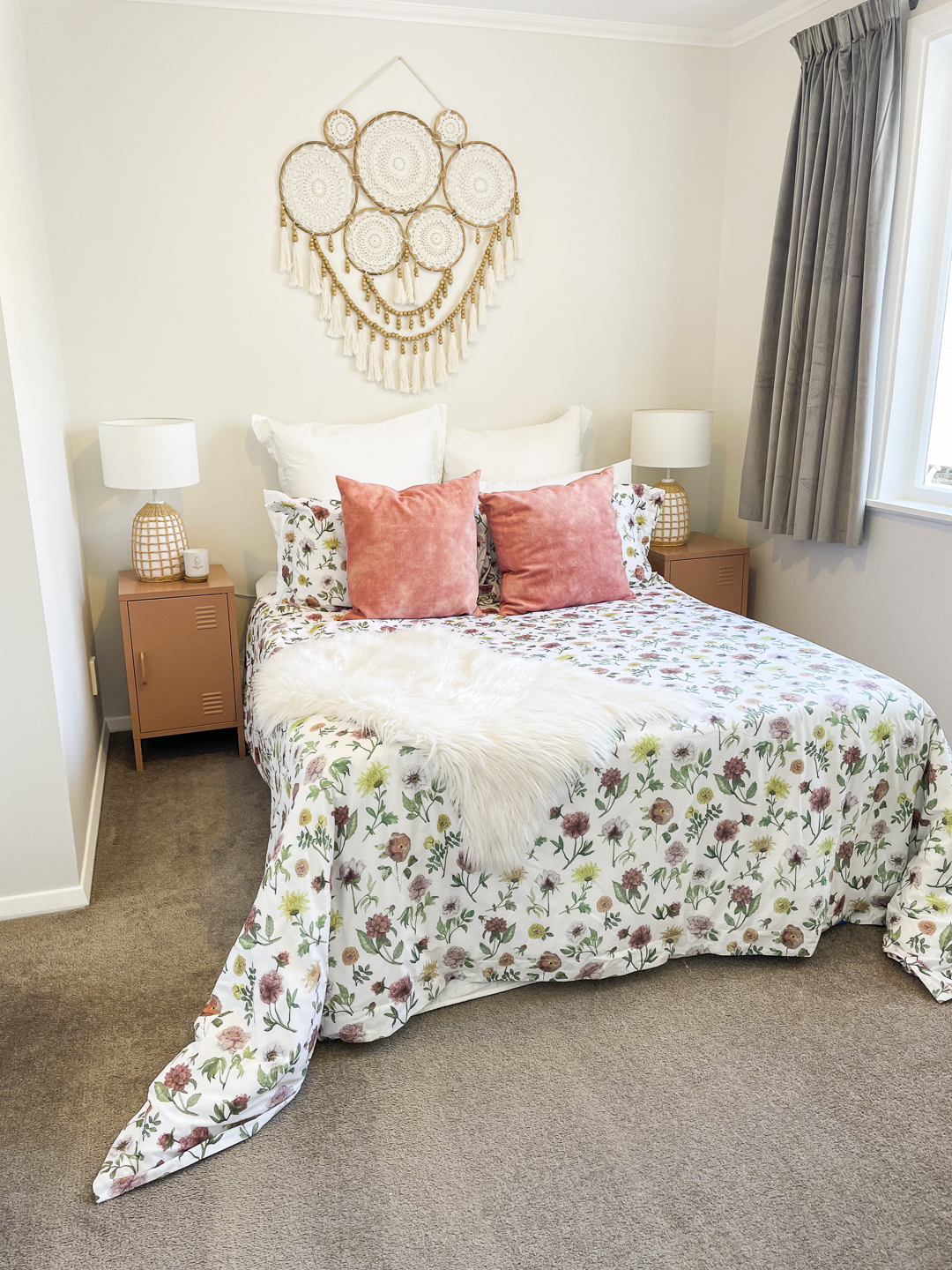 If your ideal bedroom is one that looks current and vogue, contemporary interior design is an excellent choice to consider! Simple tones and a clutter-free, tranquil atmosphere are all considered fundamental elements of contemporary design. By using basic shapes, clean lines, and a simple colour palette, you can create a captivating yet streamline master bedroom. Contemporary design elements share a similarity with modernist design, which is why they are so commonly mistaken as the same thing. However, unlike modernism's strict set of rules, a contemporary approach can be a lot more fluid.
Choose the Perfect Staging Theme with Home Staged
Feeling inspired? Browse online for more excellent designs and pick the theme you're most passionate about. Feel free to check out our home staged gallery and blogs for more great ideas, and if you're in the area, come talk to our home staging experts to get the best advice on home staging in person! We provide partial staging and full home staging in Wellington, and we're here to help you get the best value for your home.