Summer Staging: How to showcase your home in its best light
Stepping into a bright and fresh room in the heat of the summer is sure to make you immediately sigh and feel at ease. This relaxing mood and atmosphere are exactly what we want your buyers to feel when viewing your property.
When selling Wellington homes, staging with the right lighting can be the difference between a house getting an offer or becoming just another forgotten property. Therefore, lighting is an important element to consider when staging your home for prospective buyers. Read on to learn how you can emphasise lighting in your own home staging.
Light in shared spaces
First, let's discuss how lighting can enhance your home, starting with shared spaces—the halls, living space and kitchen.
When guests take that first step into your hallways, the last thing they want to see is a dimly lit, foreboding passage. With just the right touch, a hallway can go from narrow and dim to spacious and bright. It is also good to make sure any stairwells are well lit, as buyers could be deterred by the potential chance of trips and mishaps in the dark.
In the Living Room
Picture this; you step into a living room that looks and feels spectacular! What takes your breath away? It's the nice breeze, the soft light…
A great living space is one that exudes openness, especially in the summer heat. A living space needs to offer respite from the heat of the day and comfort for settling down in the evening. So, to emphasise spaciousness and natural outdoor lighting, it's a no-brainer to keep your curtains and windows open when potential buyers come to visit.
If there isn't good light available, no stress! You can create an atmosphere of natural lighting by enlisting the help of good home staging techniques. By using airy, bright curtains, installing overhead lightbulbs and using aesthetic table lights, your living space will be bright and opened up.
Pro tip! Having adjustable lighting options in the living space is a great addition, especially if you want to change to a more low-key mood in the evening.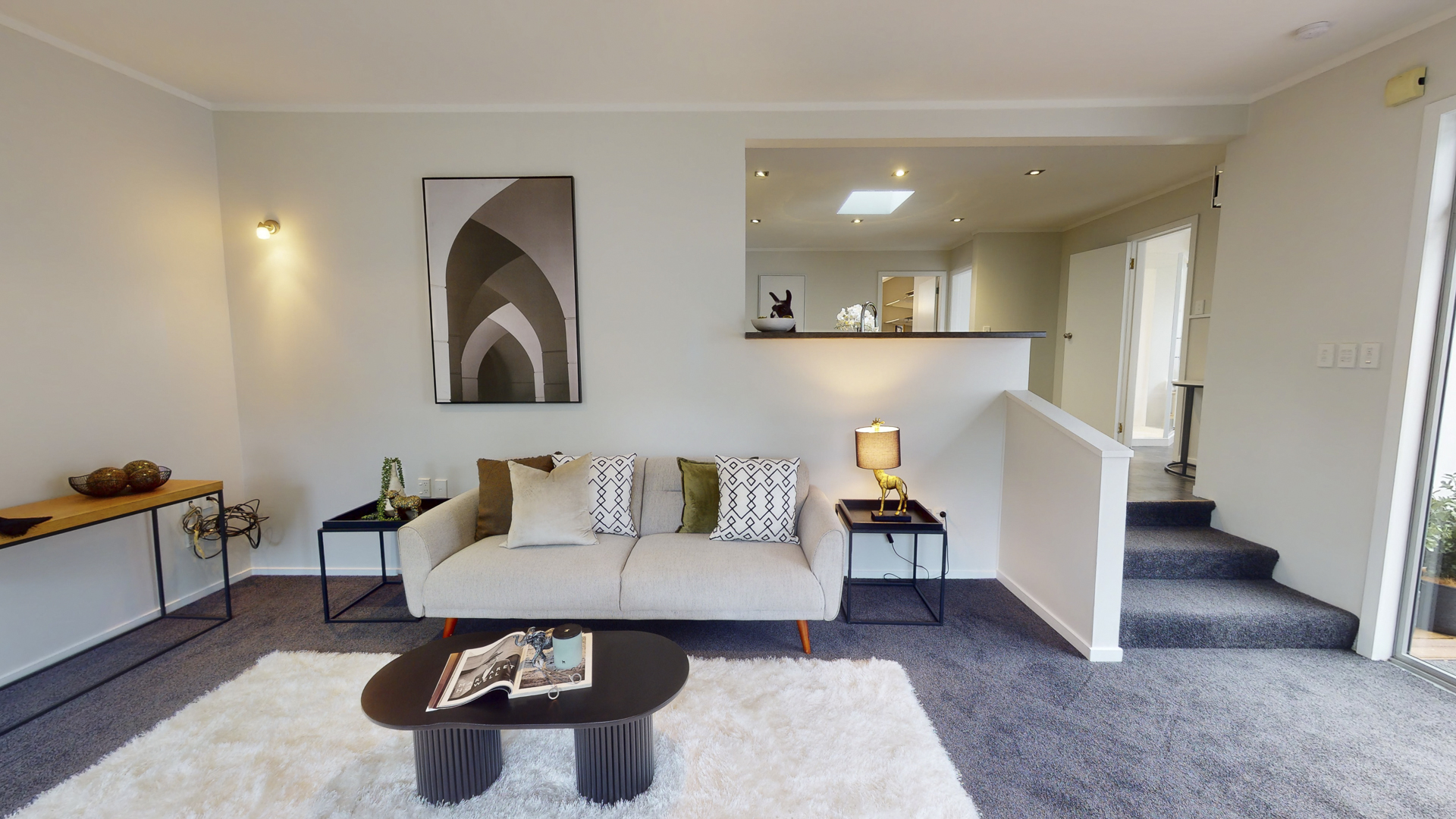 Light in the bathroom
A bathroom is a place of everyday ritual; whether at night or in the morning, a bathroom needs to make you feel clean, refreshed and organised. On the other hand, an ill-lit bathroom can make getting ready for work or going to bed a gruelling task.
Aside from natural lighting, installing good lighting in the bathroom is important, especially around the vanity mirror, as it's the primary thing people see and where people generally do their makeup. Quality lighting is a must for this!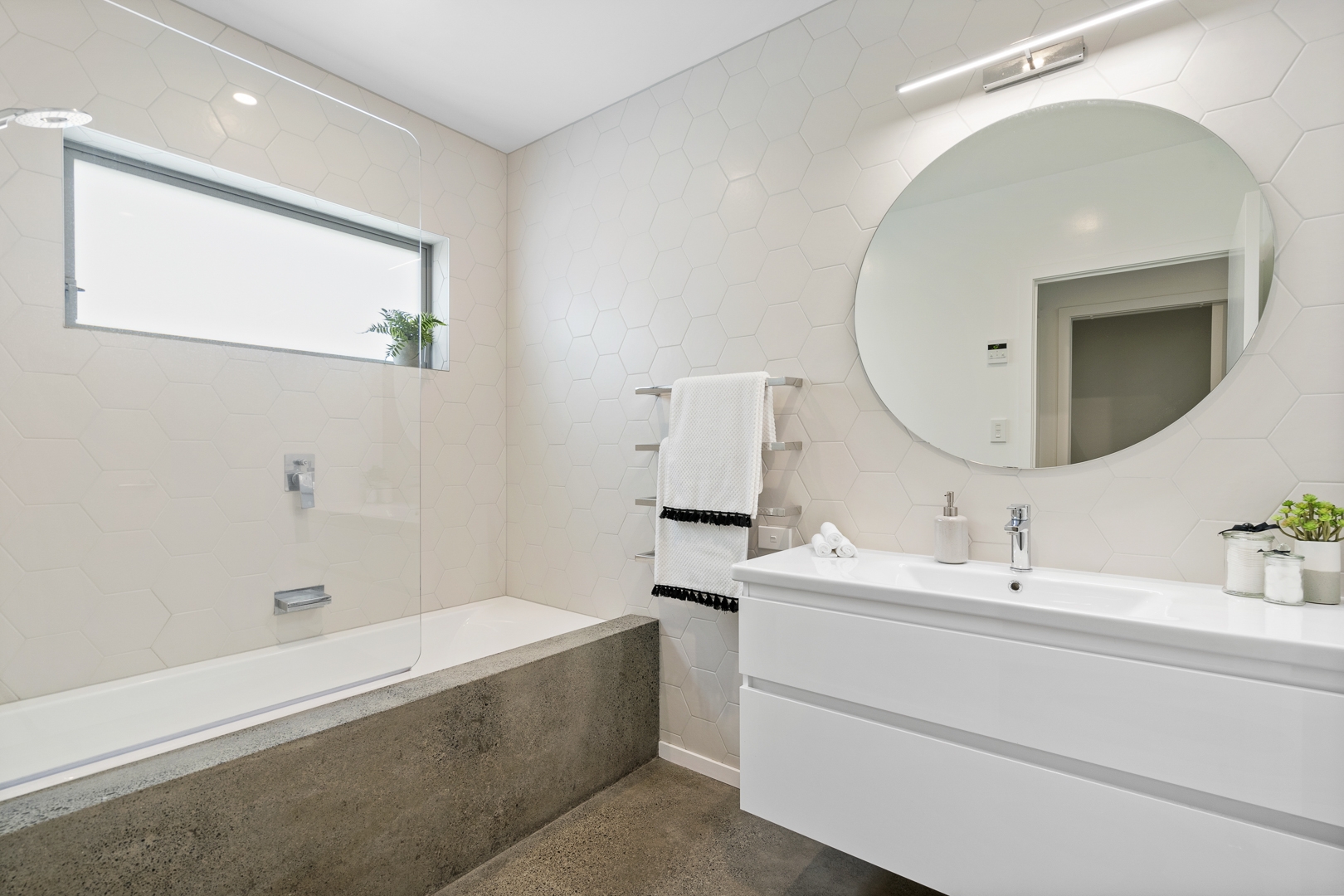 Light in the bedroom
Cosy, dark bedrooms are optimal for sleeping, but that's not all you use your bedroom for. During the day and in the weekends, your bedroom is a place to relax, sleep in, read and do various organising tasks. So, it's important that your room can be light and airy, as well.
In bedrooms that don't have windows or much natural lighting, placing mirrors around not only creates an illusion of spaciousness, it reflects and emphasises the light available in the room. Adding lamps to bedside tables and incorporating light colours in your bedroom scheme also helps to create a cosy and fresh environment.
Expert, Considered Home Staging with Home Staged
In the sweltering heat of a hot summer's day, having a refreshing and cooling house is vital. Not only does a bright environment with good airflow help show off the best perks of your property, it keeps your potential buyers happy and comfortable while looking around as well!
If you're considering home staging in Wellington, feel free to get in touch for your free consultation