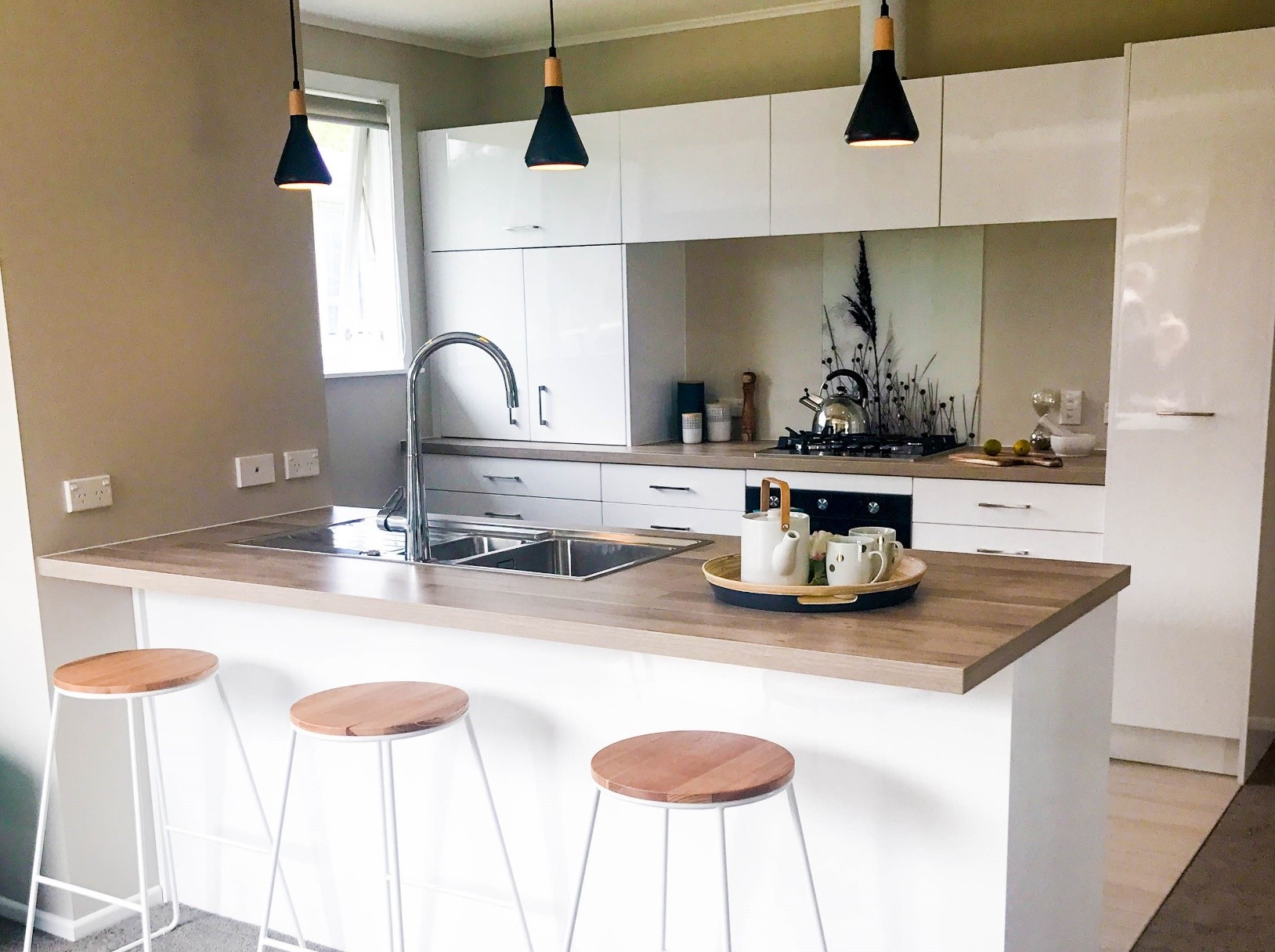 Our Top Kitchen Staging Essentials
A kitchen is a huge selling point for any house up for sale, and it's vital that when you decide to start home staging, you show off your best assets! In this article, we share our top essential points to follow if you want to stage any kitchen flawlessly.
Stage Your Pantry
If you haven't yet drooled over the viral video of Khloe Kardashian giving you a tour of her perfectly organised pantry, now is your chance to check it out for the ultimate inspiration. You probably never gave a second thought to staging your pantry – you would either have it cleaned out or shut away behind cupboards. However, serious home viewers and potential buyers are going to be very pedantic and will want to go through every cupboard and crevice they possibly can.
This isn't something to be intimidated by! In fact, staging your pantry gives potential buyers a great opportunity to be wowed by a seemingly insignificant aspect of your house. Fill up those cookie jars symmetrically, and get out your best Tupperware. Make sure your spice jars are matching and your cups and saucers are in military formation. You'll be astounded by the difference this hidden area can make and the impression it leaves on potential buyers!
Keep It Simple
Although your cupboards may be full to the brim, keep the surfaces of your kitchen clean and simple. Nobody enjoys a cluttered kitchen, and placing too many things on the bench spaces can make viewers feel claustrophobic. This means clearing up all your benchtop appliances, knick-knacks and even that beautiful set of knives that sits on your counter. Potential buyers love to see the benchtop and hardware materials, as they can be a stand out feature in many kitchens. You want to distract from this as little as possible.
To the collectors out there, don't worry! Once everything is cleared away, select a few decorative pieces to set the scene and create an impressionable kitchen, such as a vase of flowers or a pop of colourful accessories.
Add an Accent
I don't know if you've heard us talk about the effectiveness of adding a pop of colour once or twice before. We'll say it again, because it's just as important if not more important, in a kitchen! A pop of colour draws the eye, is welcoming to guests, brings a personal element to space and does so many more things that we normally wouldn't realise. Plus, it's great to add colour to the kitchen as it is a space where life happens: cooking, entertaining, living… all occur here in most kiwi homes, and people often associate all of these things with bold, colourful elements.
Make it Bright
As the kitchen is a main living area in any household, it's important that the lighting reflects this. If your home gets a lot of natural light in this area, utilise it by opening windows and swap out heavy curtains for blinds and sheer curtains. If you aren't fortunate enough to get enough sun in your kitchen area, never fear! A quick trip to the lighting shop can dress your kitchen with modern lighting solutions that fill it with that homey, afternoon glow without even opening a window.
When it comes to kitchen lighting, opt for naturally yellow light bulbs and try to aim for contemporary designs. The kitchen is the perfect place to have a statement lighting solution, so don't be afraid to go a little out there!
Call in The Expert Home Stagers
At Home Staged, we're the experts in home staging wellington wide. From the kitchen to the bathroom and everywhere in between, we know what we're doing when it comes to staging your home. Talk to us today for a specialist quote!