A 3D virtual tour of your home cannot be underestimated when it comes to increasing your pool of serious and qualified buyers.
But what goes on behind the scenes when making a virtual tour? Is it a full-scale production with crew and camera's and people saying 'action'?
Quite the contrary. It's quite simple really.
Here's What Happens on the Day
Once you've booked a 3D virtual tour with HomeStaged, we will confirm a day and time for one of our team to come and take a series of scans of your home.
On arrival, we'll look through your home and check to make sure everything is ready.
The main thing to remember is that the scans capture everything so it's important to have your home looking just as you want to present it.
Once your home is ready for production, we will start taking a series of 360° scans using a specialised camera, linking each scan together and marking all the windows and mirrors in our software.
Each position a scan is taken creates a point that someone will be able to stand and view within the tour.
A typical 3 bedroom home can have around 40 scans and takes about an hour to complete.
During this process we ask that the people living in the home vacate it. There have been several times the camera has caught an unsuspecting person. ?
Once all the scans are done its time to leave and send the data off to postproduction.
What happens in post-production?
Using special software, the scans are combined to create your 3D virtual tour.
We also add information such as who the agent is that's selling your home and their contact details. This is often done with little pop up signposts within the tour.
This process takes 24-48 hours to complete and once done, is ready to be included in your marketing.
Check out a finished 3D Tour here  
Floor Plans
If you have ordered an additional floor plan, this will be created from the scan data and will show your home in a full 2D format with all the measurements included.
This is a huge bonus as part of your marketing material. It allows potential buyers to start to place their furniture and know what will fit and where.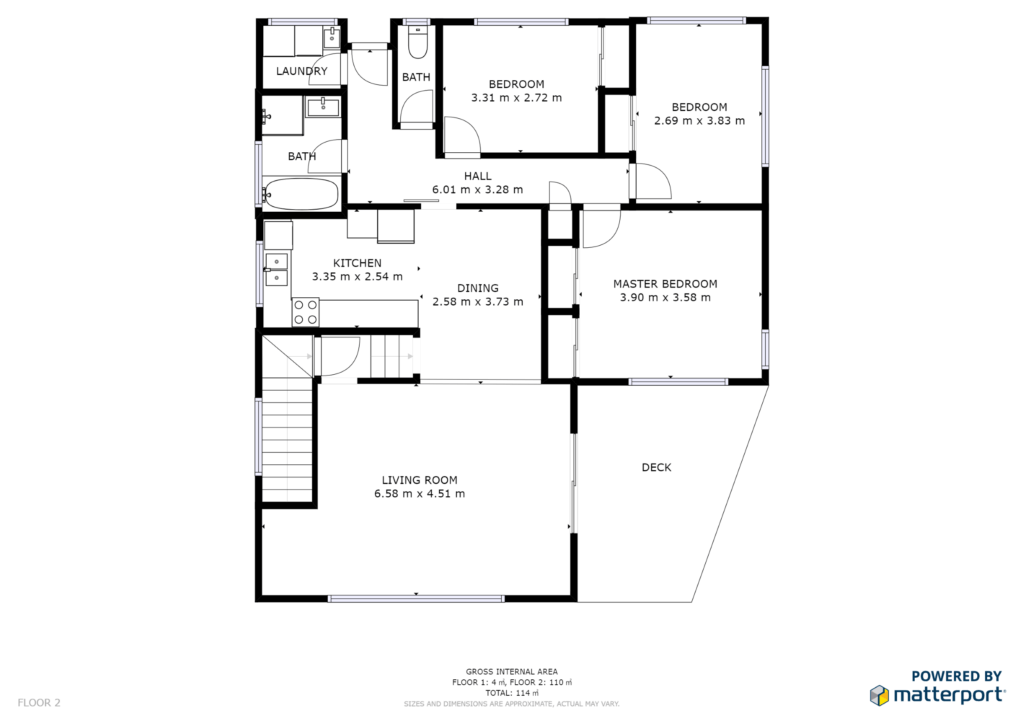 Tips and tricks for presenting your home on the day of production
When we create your 3D virtual tour, our scans pick up everything and so to get the best result, we recommend the following:
All lights turned on
All curtains opened
Toilet seats closed
Clutter tidied away
Beds made
General cleaning
Surfaces cleared
Interested in 3D Tour for your home?
Call Megan today on 021 2942837