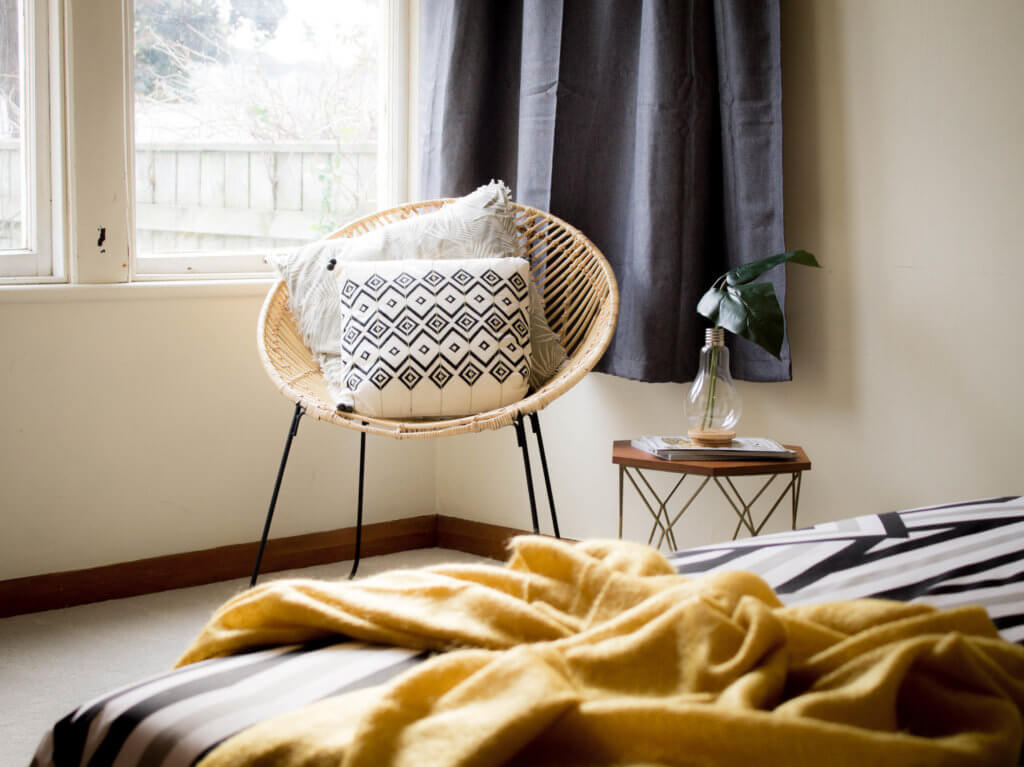 It's finally 2020! If you're entering the new decade with a goal to sell your home, there's lots to be aware of. Here at HomeStaged, we're well aware that the home staging sphere is forever changing, and you've got to be up to date with the trends. We're kicking off the year with a few of our predictions for what staged homes are shaping up to look like in 2020.
Vintage Accessories
We know we've always been saying that it's important to get rid of anything personal in your home when staging, but this new trend contrarily focuses on emphasising some of the more unique home décor items that homeowners either already own or that home stagers may have picked up somewhere off the main strip.These accessories could be anything from a beautiful mid-century vase, to some brown glassware or even a few decorative plates. Brass, coloured glass, china, and pottery are all textures that are trendy in interiors at the moments, and these are all easily prominent in vintage items.
Au Naturale
Florals are a constant in-home staging, so there's nothing new about adding a bit of fauna to a room to give it that finishing touch. Home stagers have always really tried to get the most lush, bright florals that have bloomed perfectly and have no visible flaws, but that's where things are looking to change in 2020. An earthier floral trend is coming into forecast and we are seeing many home stagers already incorporate the use of dried and stale twigs, leaves and florals throughout interiors. If preserved properly, dried florals have their own unique beauty to them, and the natural style fits well with a range of other current trends.
Western Chic
Yep, you heard us. Get your cowboy boots out of the closet and dust off those tassels—western style is back in fashion. Home stagers and interior designers alike are incorporating elements like cow prints, textured wood, burnt oranges, and deep reds into modern home décor. It's shaping up to be a very trendy style to incorporate in home staging. Fair warning here: this trend is a lot more minimalist than classic western style. Try to offset the rich tones of western elements with harsh whites to maintain balance in your staged home.
Drama!
Although all these trends seem to have a very muted and neutral colour palette overall, what really makes them exciting is how designers are creating drama throughout these natural styles. This is achieved through the use of chiaroscuro in colour palettes where possible, and aiming to use as many deep, earthy tones as possible to contrast the natural, light elements. If you think about vintage, natural, and western colour palettes, they all incorporate many tones of brown. However, each have a tint that makes them unique: brassy yellow, earthy green, or burnt red. Using these elements of colour heavily can create a weighty, dramatic feel in a room that otherwise may seem more muted and dull. Contrast this with a lot of natural light and you've nailed this trend.
Professional Home Staging Wellington Wide
Here at HomeStaged, we know what it takes to make a home sell. Our home staging Wellington team are always up with the trends in order to provide you a service that is constantly achieving results. To talk to one of us about your home staging requirements, get in touch today.