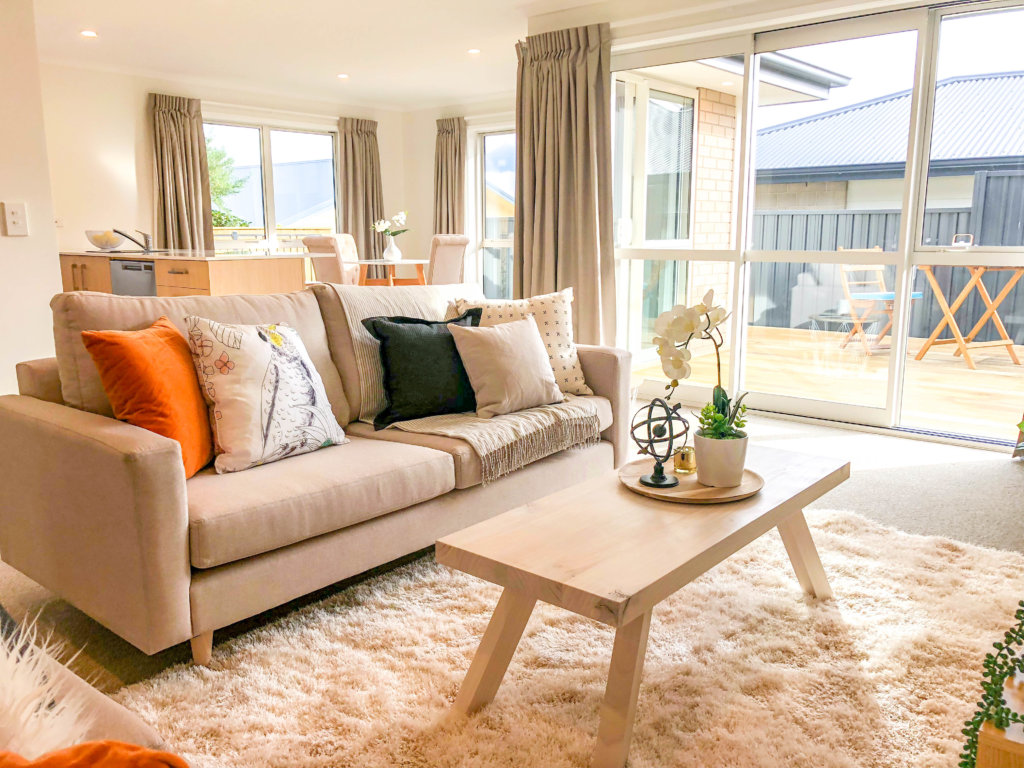 Why full home staging can sell your house faster in Wellington
If you're looking to sell your home the Wellington area, you might already know full or partial home staging is a reliable way to seal the deal faster. However, if you take a look at some of the stats below, you'll see there's much more to home staging than just moving around furniture.
How are buyers affected by home staging?
The main reason home staging can help you sell your home faster is its focus on the buyer; home staging considers what a buyer wants and needs when they visit an open home. Professional home staging engages with buyer emotions, and presents a blank canvas they can use to visualise how things might look if they bought the house.
In fact, more than 80 per cent of buyers say home staging makes it easier to see themselves living in the house. This is a powerful psychological advantage when selling – if potential buyers can imagine themselves and their possessions in the house, they begin to build an emotional connection that makes them more likely to buy.
Furthermore, 45 per cent of buyers say that home staging will positively impact the value of a house: if you can let go of how you've placed your furniture – you're moving out anyway – and invest in home staging, you'll be better off for it as your home is likely to sell for a higher price. With this said, it's important to make sure a professional eye is part of your home staging process, as we understand exactly what people like to see in a staged home – it's our job to know!
Home staging impresses real estate agents
Don't want your house to just become another number in a property agent's list? Real estate agents are far more likely to put effort into promoting and selling a staged home, for a few reasons:
Staged homes generally sell at a higher price
Full or partial staging sells a home faster
A staged home attracts more potential buyers than non-staged homes.
Whether you're selling just the one home or multiple properties, building a mutually beneficial and lasting relationship with your agent will be rewarding, and making their job easier by staging your home is an important part of this process.
Home staging – more than pretty photos
To provide more for our clients than just pretty photos, HomeStaged has recently introduced a new feature to the business. We are now offering a free, 3D walkthrough as part of our full home staging service, the only home staging company in Wellington to do so! Our 3D walkthrough is a fantastic tool – potential buyers can take a virtual tour of the property online, 24 hours a day. Learn more about this exciting new service here.
There's not much to debate when it comes to the benefits of home staging – it will directly affect the purchase price of your home and will also help you build a relationship with your real estate agent, making them eager to help you sell again in the future if needed.
If you're interested in the most trustworthy and reliable home staging Wellington has to offer, contact HomeStaged now to talk to a home staging specialist about both full and partial home staging, and find out which would be best for your home.