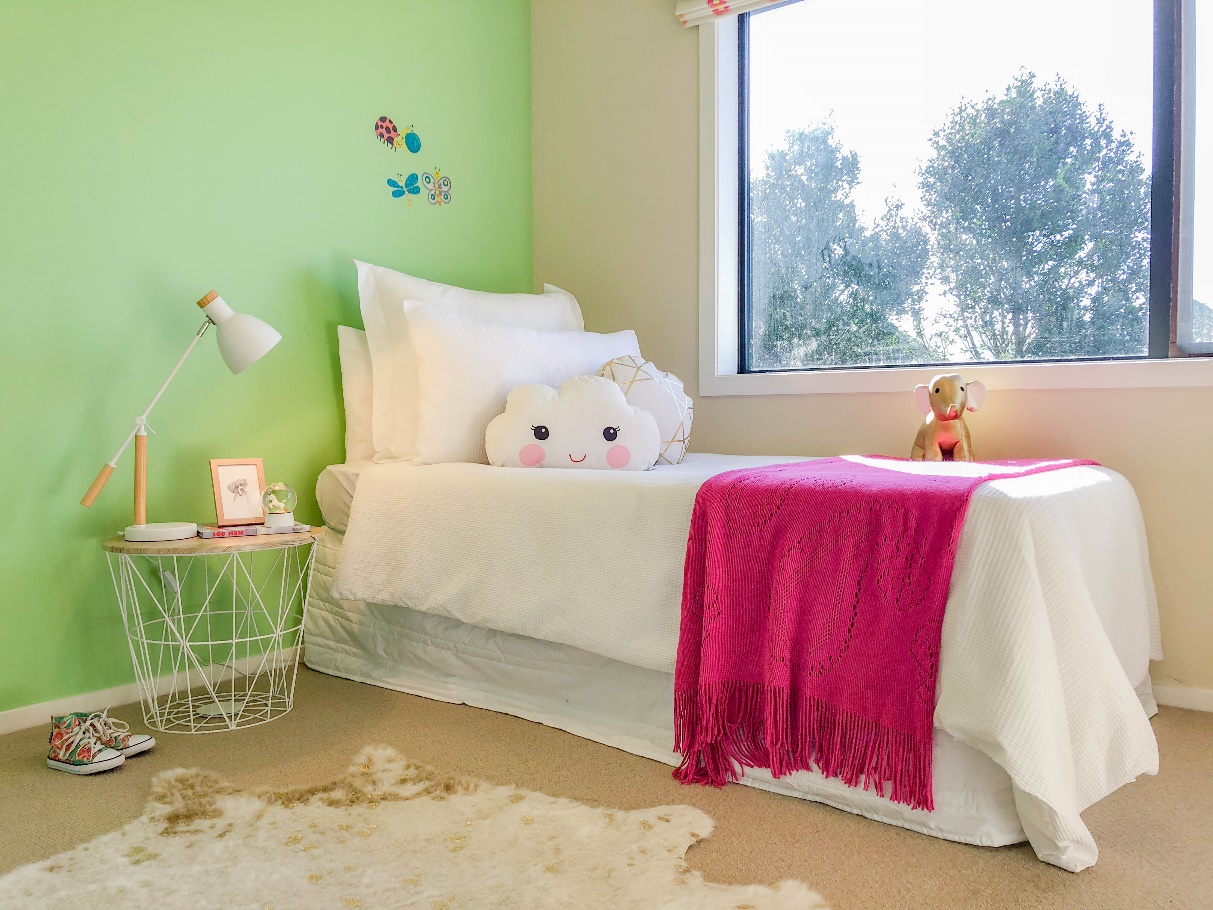 As professional home stagers, we know there are a lot of people out there who have their reserves about home staging and the value it can really bring when selling a home. To help ease some minds, we've compiled this list of common misconceptions home stagers often come across, and why they are nothing more than just that: misconceptions. Let's dive in!
Misconception: Home staging is only for the richest of Beverly Hills mansions
Because of the idea that home staging is supposed to make homes look more luxurious than they are, it can be common to think that home staging is only for very expensive or high-end homes. However, it's a simple fact that all homes benefit from some level of home staging, whether you just need someone to offer advice on decluttering, a full staging job on your vacant houses or a partial staging job while your house is still occupied.
Contrary to popular belief, home staging is incredibly useful for smaller properties such as townhouses as they require a little more imagination for the buyer to see value in the home. When it comes to expensive homes, home staging makes large spaces more liveable and less like a museum.
Misconception: It's just another name for a cleaning service
The job of a home stager is not to clean your house, it's to declutter it in a way that depersonalises your home. Looking at your entire house holistically and getting rid of everything that makes the house personal to you is much more difficult of a task than people think – especially if you've lived in that place for years and accumulated enough personal belongings to fill it. These kinds of belongings will distract buyers from being able to imagine themselves living in the home, and so home stagers are the perfect outside perspective needed to neutralise your areas.
Misconception: Homestagers do home repairs for you
It is not a home stagers' job to do home repairs for you or do major renovations. Their job is to stage your home with furnishings and accessories to make it look its best. If you believe your home will sell better if you had a new bathroom fitted or a shiny new kitchen benchtop, this is not the home stagers' job to implement. Instead, you might want to hire a contractor or get DIY-ing yourself.
You should also get those minor fix-up jobs that you've been putting off resolved prior to hiring a home stager, such as fixing paint chips and changing light bulbs.
Misconception: It's too expensive
It's more likely that it will cost you more in the long run if you don't get your home staged, than the trivial expense of hiring a home stager will. Houses are statistically shown to sell for more money, and to sell faster, when they have been staged. Buyers cannot recognise the potential of an empty property and are far less likely to buy one. This means that you are incredibly likely to earn back the money spent on a home stager when you're selling the house. This may be through saving money on mortgage repayments due to not having to have your house on the market for as long, or by making more money than you expected to in the final sale.
Misconception: Staging is only for vacant homes
It is true that home staging is especially important for vacant homes so that potential buyers can see a home that they can imagine themselves living in. This is incredibly hard to do when there is no furniture in a home because it does not look like a place to live in. Instead, buyers will only see imperfections in the home that have been made more prominent by the vacant space.
However, if your home isn't vacant, in some part you are actually at an advantage for home staging because home stagers will try to keep costs down by utilising the furniture already available in a house. As long as your furniture is in good condition, they will use accessories that you either already own or that they supply to downplay negatives and highlight positive points. Whether your home is vacant or not, a home stager can provide plenty of benefit in the home selling process.
Feel Comfortable Hiring a Home Stager
Home staging can have a lot of misconceptions surrounding it, but we hope this piece has helped you to learn at least one truth about what really goes into the process. If you're looking for home staging in Wellington, feel free to contact us for a consultation and quote today!