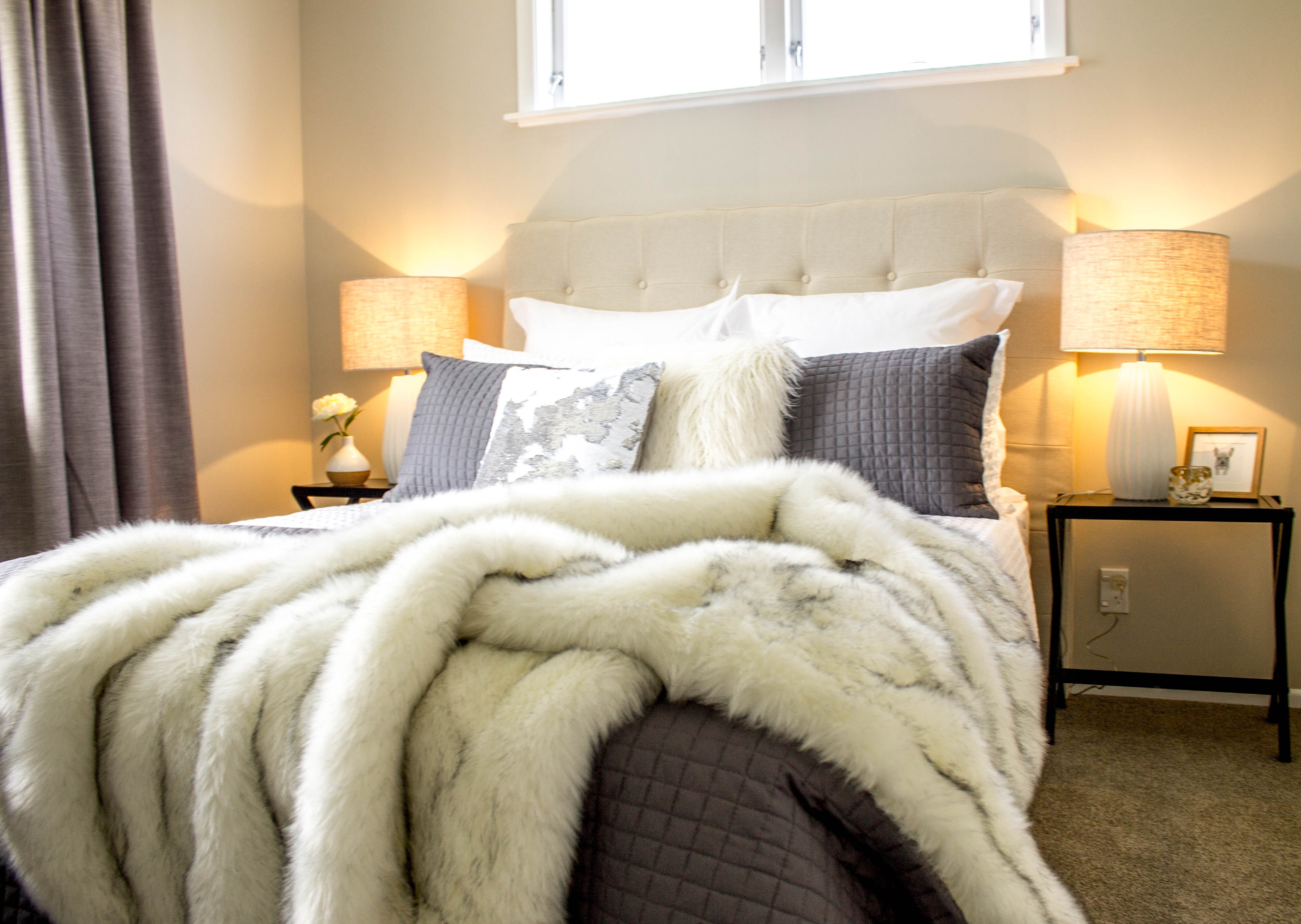 3 benefits of full home staging in Wellington
With real estate prices in Wellington reaching the highest they've ever been, it's important to make your house as inviting as possible to potential buyers. In order to sell your home for the best price possible – and in the quickest timeframe – professional home staging will give your home an edge over competing houses.
It doesn't matter if your home is a well-kept 1960s original, or a newly built property – here are three benefits of full home staging that work for every space!
Provide a space in which buyers can see themselves
When potential buyers walk into your house, they essentially want a template in which they can see themselves living. Home staging accomplishes this by presenting the house in a neutral but inviting manner. By bringing in a third party to remove the unique personality you've embedded as the owner, declutter any personal items, and place emphasis on the house's best features, home staging can turn a home that feels 'lived-in' into one that feels 'well-maintained' – while also maximising the sense space and architectural design.
The effects of this are simple – agents recognise the listings as "move-in ready" and are more inclined to show your property to potential buyers. House seekers are then able to fall in love with the property as it doesn't feel like they're a guest in someone else's home – instead they're seeing a showroom in which their future lives can take place.
Present your home better in photos
For your home to be sold at the best price possible and in the least amount of time, it's crucial your house 'pops' in visual media, whether it's photos in print media or even an online video. Home staging can easily make the rooms in your house stand out in images, provides potential buyers with a sense of the available space within the home, and presents a consistent view of the property overall.
We've all seen massively overcluttered rooms where it's impossible to get a sense of the actual space available, or that one room in a home that can affect the overall opinion of a property. By decluttering with an eye for creating space, and using light to combat smaller rooms or darkly-coloured walls that make these rooms seem smaller, professional home staging can create large, flowing, attractive spaces that stand out in prospective buyer's mind.
Sell your house faster in Wellington
Professional home staging will help sell your house faster, as full – or even part – staging will likely see an increase in the number of offers received and a greater final selling price, even in hot markets. For anyone selling a home for profit, this reduces the amount of money spent on continual ads and marketing while achieving the best price possible. If it's a family home, this faster sale time means you can move on with your life sooner, and that disruption to family life will be limited.
Another major, direct benefit of home staging is a reduction in stress throughout the process of selling your house. According to the Holmes and Rahe Stress Scale – published as the Social Readjustment Rating Scale (SRRS) – moving house is one of the major life events that always causes stress, and can potentially lead to illness. Employing some to undertake home staging will help minimise the stressful effects of this huge life change.
What the team at HomeStaged can do for your Wellington home
Whether you need full home staging for a vacant home or partial home staging to highlight your key rooms, HomeStaged can provide you with high-quality home staging services that will have an undeniable impact on both the speed your house sells and the price you'll receive. Get in contact with Megan and Kylie today and take the first step toward selling your house with the best home staging Wellington has to offer!